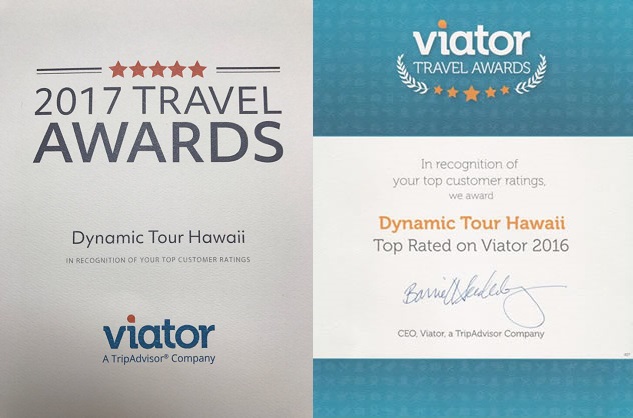 Volcano Twilight Red Lava Glow Viewing
Volcano Twilight Red Lava Glow
Tour Highlights
Waterfall viewing
Black sand beach at Richardson Blacksand Beach (frequently visited by turtles)
Historic Banyan Drive
Queen Liliuokalani Gardens
Rainbow Falls State Park
Volcanoes National Park including: Mauna Loa Macademia Nut Factory for nut tasting and Akatsuka Orchid Nursery
Thurston Lava Tube approximately 10 minutes or 1/3 mile walk thru the lush jungle and  lava tube
Volcanic Steam Vents.
Thomas A. Jaggar Museum
Kilauea Crater. Most active volcano in the world
Mount Kilauea. Kīlauea is a currently active shield volcano in the Hawaiian Islands
Kilauea Iki Crater
Red Lava Glow Viewing at the Kilauea Crater
The best view of the lava glow at sunset
VOLCANOES NATIONAL PARK ADVENTURE TOUR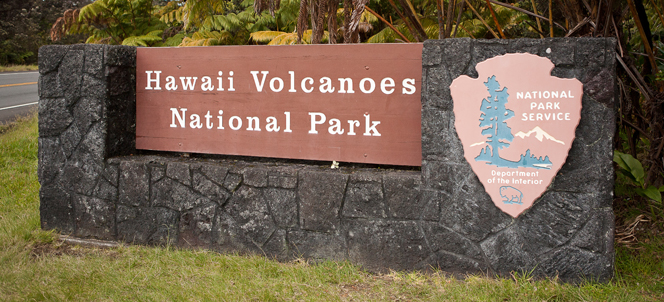 Tour Highlights
This eco-adventure tour will take you to the highlights of Big Island.
Richardson Blacksand Beach
Historic Banyan Drive
Queen Liliuokalani Gardens
Hilo Bay
Wailuku River State Park
Rainbow Falls State Park
Mauna Loa Macadamia Nut Factory
Akatsuka Orchid Nursery
Volcanoes National Park
Thurston Lava Tube
Volcanic Steam Vents
Thomas A. Jaggar Museum
Kilauea Crater Overlook
Mount Kilauea
MAUI Road To Hana Adventure Tour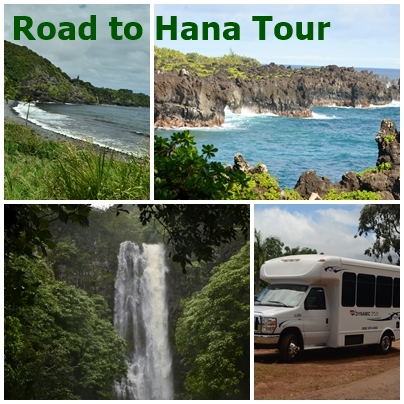 Tour Highlights
The Longest Scenic Route In the World
Ulupalakua Ranch and area
Backside of Maui
Kipahulu District
Wailua Waterfalls
Koki and Homoa Beaches Lunchtime
Hana/Hana Bay
Wainapanapa State Park & Black Sand Beach
The Caves at Wainapanapa State Park
Hana Farms
Wailua and Keanae
Waikamoi Stream and the Hamakua Ditch.
Rainforest
Hookipa Beach
Waimea Canyon, Waterfall, Snorkeling Adventure Tour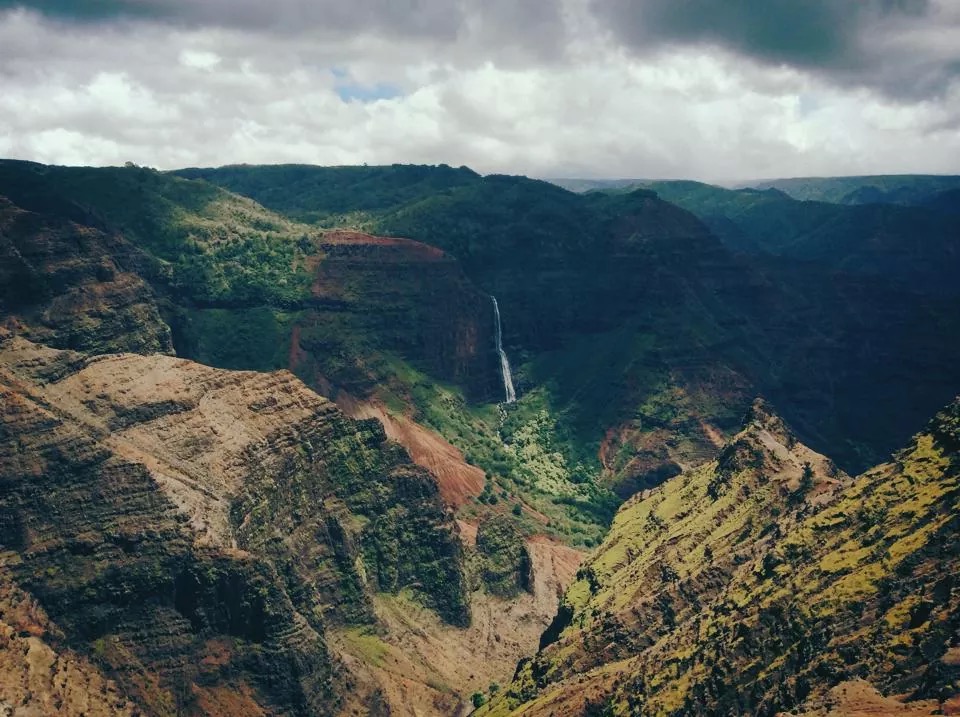 Tour Highlights
Wailua Falls
The 173 foot waterfall is located near Lihue. Which is featured in the opening scenes of Fantasy Island.
Waimea Canyon
Waimea Canyon, known as the Grand Canyon of the Pacicfic, is 10 miles long and 3,000 Ft deep. Which was formed from steady erosion over hundred of the thousands of years.
.
Spouting Horn
The Spouting Horn Beach, an area of Kauai, is known for it's crashing waves. The waves erode lava rocks on the coastline which can create a narrow opening. With every wave, ocean water is pushing upward through an opening, creating a sound that sounds like a horn being blown.