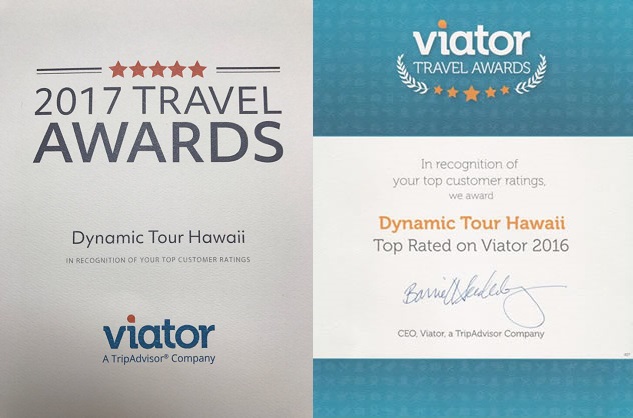 Volcano Twilight Red Lava Glow Viewing from Kona
Tour Highlights
The main highlight of this tour is the Red Lava Glow Viewing at the Kilauea Crater.  With the sunset on the backdrop, Red Lava Glow starts to appear as the sunlight gives away to the dark.  This is the best way to see the red lava glow.  Even if the red magma flows over the ground it is very difficult to see it with naked eyes.
Volcanoes National Park Adventure Tour
Pickup from front of your hotels or condos
Views of the most active volcano in the world at the Volcanoes National Park
Rainbow Falls State Monument
Blacksand Beach
Historic Banyan Drive
At sunset you'll be treated to an amazing Lava Glow
Return back to Kona hotels
Book Now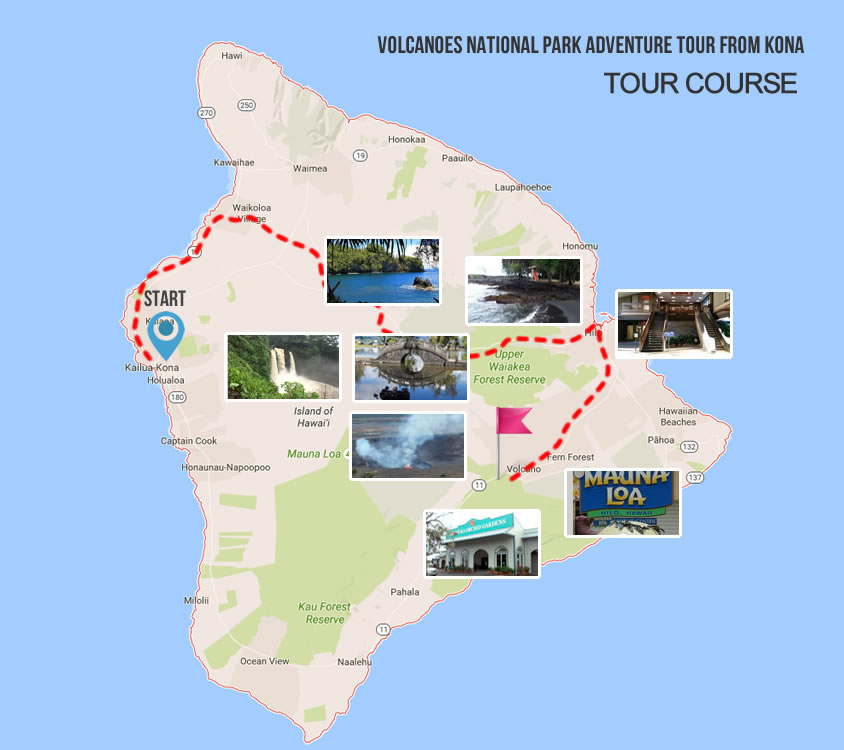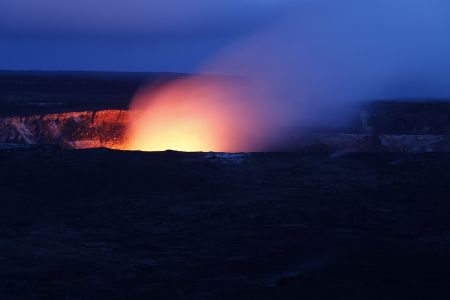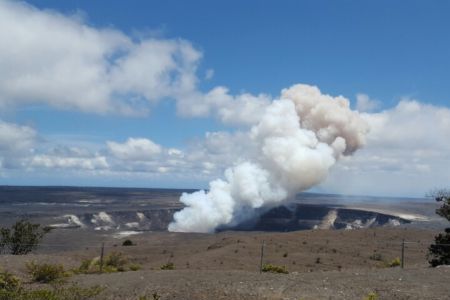 Tour Details
Experience the Hilo Town and the Sights that it has to offer :
Richardson Blacksand Beach – is the only beach in the Hilo area with black sand.
Historic Banyan Drive – Banyan trees bear the names of famous people who planted them. Famous names include President 3. Theodore Roosevelt, Babe Ruth, Richard Nixon to name a few. Still thrive along Banyan Drive, having grown into a thick canopy, makes it popular for walking and driving.
Queen Liliuokalani Gardens. The park's site was given by Queen Liliʻuokalani, and lies southeast of downtown Hilo, on the Waiakea Peninsula in Hilo Bay.
Rainbow Falls State Monument – Known for it's never ending rainbows.  This is an awsome waterfall which you shouldn't miss.
Taste and Smell the Big Island on the way to the Volcano:
Mauna Loa Macademia Nut Factory for nut tasting, visitors center has self-guided tour of the processing plant and large gift shop with free samples of every flavour variation sold by the company.
Akatsuka Orchid Nursery, Hilo Is the orchid capital of the world, Akatsuka Orchid Gardens houses over 200 different types of orchids.
Experience the Volcano Close Up at the Volcanoes National Park :
Hawaii Volcanoes National Park – admission included.  Established in 1916, is a United States National Park located in the U.S. State of Hawaii on the island of Hawaii. It encompasses two active volcanoes: Kīlauea, one of the world's most active volcanoes.
Thurston Lava Tube approximately 20 minute or 1/3 mile walk thru the lush jungle and the lava tube.
Volcanic Steam Vents. Ground water seeps down to the hot volcanic rocks in this area and returns to the surface as steam. While standing at the Steam Vents, take a good look around. The area between the caldera's edge and outer cliffs of Kīlauea Caldera is a treeless plain.
Thomas A. Jaggar Museum. the observatory has a worldwide reputation as a leader in the study of active volcanism which is located at the site.
Kilauea Iki Crater. The most active volcano in the world.
Mount Kilauea
When the magma fills the Halemaumau Crater, you will be treated to a view of red molten lava.
The Twilight Red Lava Glow Viewing.
More time for picture taking and enjoying on our tour
Making picture taking, swimming or just viewing more enjoyable. By doing the tour backward we avoid the traffic and the crowd.  We have more of everything to ourselves.
Book Now
Important Tour Info & Tips
Things to Prepare for the tour :
A small amount of walking is involved
Warm clothing required, weather at the Volcanoes National Park changees frequently.
Rain gear is recommended – ponchos can be purchased from sporting store.
Please prepare necessary items for your trip – your will be on the tour for 10-12 hours
Included in this tour :
Pickup from Kona Hotels and airport
Volcano National Park Admission
Bottled water and snacks
Lunch (un-hosted)
Return to Kona Hotels and airport
Please call (808)922-7123 1 day prior by 3:00pm to get updated pickup times.
Frequent restroom stops
We know the importance of restrooms stops
Tour guides are trained to make frequent restroom stops
Exclusions :
Gratuities (recommended)
Things to prepare for :
A small amount of walking is involved
Warm clothing required,
Weather at the Volcanoes National Park changees frequently.
Rain gear is recommended
This is a full day tour, please prepare necessary items for your trip.
Cancellation Policy
With our hassle-free cancellation policy, rescheduling or canceling your tour if something comes up is simple to do. There are no cancellation, service, processing or change fees if your plans change for any reason at all. Just give us a call at least 48 hours in advance prior departure on tours that do not include airfare and you won't be charged a dime! It is really that simple!
Reservations canceled less than 48 hours of the tour, or include airfare, are non-refundable.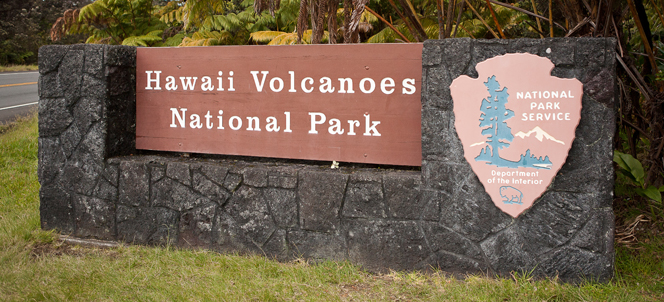 We loved this tour! Alex was our guide, he is VERY knowledgeable of the road to Hana. He is a very courteous guide and driver! He was awesome taking pictures with our camera of us. We would very highly recommend Alex as a guide for the road to Hana. We enjoyed every moment of the tour! 5 STARS

From Trip Advisor
We booked this tour through Viator. It was a very last minute add to our plans. You get a lot with this tour! We had a great time with Alex our guide and thank god he was a skilled driver since the tight mountain passes we rarely big enough for our bus and on-coming traffic. This was an all-day trip well beyond the planned 9 hours, but as the locals say the Road to Hana is about the journey not the destination. We had a great time seeing ALL of the Road to Hana, not just the popular end that most tourist visit. Great scenic views over cliffs, pics by waterfalls, little hidden local stores and buildings, local fruit and food, sandy beaches, sea caves and spouts, and sun set beaches where the sea turtles line up by the dozens. The tour included breakfast, a bottle of water and lunch. We stopped for lunch at a place called Hana Ranch and had some of the best burgers we've ever had. I know Alex wasn't scheduled to stop there but the entire group was really glad he did.

Review from Trip Advisor
Great day!! Road to hana tour. These long trips can be exhausting, but our driver/guide, Kyle, was excellent! Picked us up on time and from the moment we got in, felt comfortable. He is very friendly and easy to work with.

Christina C - from TripAdvisor