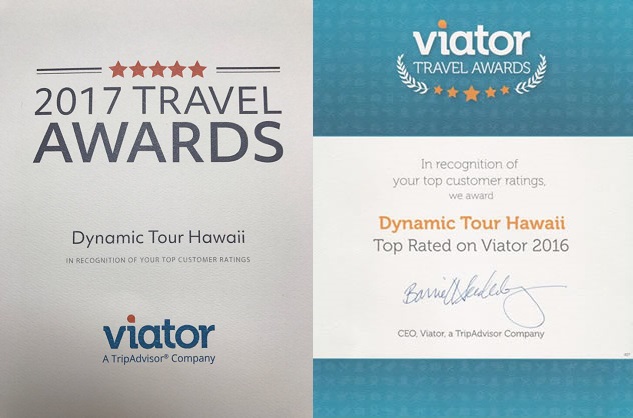 Waimea Canyon, Waterfall, Snorkeling Adventure Tour
From Oahu with Air Ticket
Tour Highlights
Kauai Island tour is perfect for those who want to explore and experience Kauai as it was hundreds of years earlier, filled with waterfalls, canyons, and beautiful beaches.
Wailua Falls
Hanapepe Town
Waimea Canyon Lookout
Kalalau Lookout
Spouting Horn
Snorkeling at Poipu Beach Park
Tree Tunnel
Air Ticket from Oahu is included
Pick Up From/To Waikiki and Airport
Wailua Falls
The 173 foot waterfall located near Lihue. Which is featured on the opening scenes of  Fantasy Island.
Waimea Canyon
This Canyon, known as Grand Canyon of the Pacific, is 10 miles long and 3000 feet deep which was formed by steady erosion over hundreds of thousand years.
Tour Details
Kauai Island tour.  Waimea Canyon Tour.  This tour is perfect for those who want to explore and experience Kauai as it was hundreds of years earlier, filled with waterfalls, canyons, and beautiful beaches. We do it smarter and with a customer focused tour.
At your hotel or condo :
we will be at your door steps to pick you up for this adventure 5:00-5:45am
Starting your tour.  We might make couple more stops :
our tour guides will pickup couple more places to make it a small personalize group.
We begin by picking you up at your residency and driving down to the Wailua Waterfalls to take a quick break. Then explore the small towns of Lihue and Hanapepe which have wonderful food, culture, and scenery. Going up to Waimea Canyon Lookout and Kalalau Look to behold the vast valleys and peeks of Kauai's beautiful landscape is a sight not worth missing/
Descend from the mountains to enjoy Kauai's Spouting Horn Park where water shoots up from the rocks underneath as a geiser. After traveling such a great distance, we recommend stopping and relaxing at the famous Poipu Beach Park, one of the best beaches on the Island. Finally, we drive through the tunnel of trees which block out the sky with beautiful great trees which thrive in Kauai's Climate. We now circle around and drop you off at your residency to end your private excursion with us.
Back to your hotel after the tour :
we will drop you off right where we pick you up.
Book Now
Important Tour Info & Tips
Duration of The Tour : 12 Hours
1. your tour starts between 5:00am and 5:45am from waikiki in front of your hotel.
2. you will be returned to your hotel between 7:30 and 8:00pm.
Included in your tour :
1. Round trip air ticket to Lihue, Kauai.
2. round trip pickup service from waikiki to airport.
3. narration by experienced tour guide.
4. picnic style lunch.
5. snorkel & mask
6. airport check in service. we will prepare your boarding pass for your convenince.
Things to bring for your tour :
1. passport (for foreign national)
2. U.S. Government Issued photo ID (for U.S. residents)
3. swim wear
4. please bring your own tabis or foot protective wear for inside the water
5. medication – if liquid need to be in a container 3 ounces or smaller.
6. suntan lotion – the container need to be 3 ounces or less
5. towel and change of clothes.
Things not allowed :
1. liquid or gel over 3 ounces (over 100ml)
After the Tour :
You will be dropped off at the Lihue Airport for your flight back to Honolulu. When you return to Honolulu, you will be met right outside of Baggage Claim B-1 for your return transportation to Waikiki Hotels. You should be back at Waikiki Hotels between 7:00pm and 7:30pm.
Cancellation Policy
With our hassle-free cancellation policy, rescheduling or canceling your tour if something comes up is simple to do. There are no cancellation, service, processing or change fees if your plans change for any reason at all. Just give us a call at least 48 hours in advance prior departure on tours that do not include airfare and you won't be charged a dime! It is really that simple!
Reservations canceled less than 48 hours of the tour, or include airfare, are non-refundable.
We loved this tour! Alex was our guide, he is VERY knowledgeable of the road to Hana. He is a very courteous guide and driver! He was awesome taking pictures with our camera of us. We would very highly recommend Alex as a guide for the road to Hana. We enjoyed every moment of the tour! 5 STARS

From Trip Advisor
We booked this tour through Viator. It was a very last minute add to our plans. You get a lot with this tour! We had a great time with Alex our guide and thank god he was a skilled driver since the tight mountain passes we rarely big enough for our bus and on-coming traffic. This was an all-day trip well beyond the planned 9 hours, but as the locals say the Road to Hana is about the journey not the destination. We had a great time seeing ALL of the Road to Hana, not just the popular end that most tourist visit. Great scenic views over cliffs, pics by waterfalls, little hidden local stores and buildings, local fruit and food, sandy beaches, sea caves and spouts, and sun set beaches where the sea turtles line up by the dozens. The tour included breakfast, a bottle of water and lunch. We stopped for lunch at a place called Hana Ranch and had some of the best burgers we've ever had. I know Alex wasn't scheduled to stop there but the entire group was really glad he did.

Review from Trip Advisor
Great day!! Road to hana tour. These long trips can be exhausting, but our driver/guide, Kyle, was excellent! Picked us up on time and from the moment we got in, felt comfortable. He is very friendly and easy to work with.

Christina C - from TripAdvisor